Description
A propos de la souche :
Blue Dream strain, a Sativa-dominant hybrid originating in California, has achieved legendary status among West Coast users. The Highland quad is back and discounted due to nug size being small to medium. Effects are still quad!
Crossing a Blueberry Indica with the Sativa Haze, Blue Dream strain balances full-body relaxation with gentle cerebral invigoration. It's as if you are cruising above the clouds while playing "I spy with my little eye". What a beautiful strain.
These nugs are smaller, hence the price drop but they're still dense yet fluffy spade-shaped green nugs with amber hairs and slight blue undertones.
These nugs are dusted with a fine layer of milky white trichomes and sweet sticky resin.  This is one of the nicest Blue Dreams we have ever come across.
With a sweet berry aroma reminiscent of its Blueberry parent, Blue Dream delivers swift symptom relief without heavy sedative effects. The nose on this flower is to die for, just ask Dean. It will stink up your entire house seconds after you open the bag. It's a fruity yet earthy and sweet smell – just gorgeous. This is your IDEAL daytime smoke. You can roll up a couple per day and still be fully functional.
In addition, we consider this strain perfect for psychological problems. Almost every other strain with this high Sativa content (versus Indica lineage) can tend to cause some level of paranoia but with Blue Dream we have not known of any instances like this. You get the best of both worlds without the worst attached.
Remember, this strain is potent but leaves you clear headed. It's one of those magic strains.
Effets :
Relaxed, Uplifted, Happy
Médical :
Stress, Pain, Depression, Insomnia
À propos du vendeur :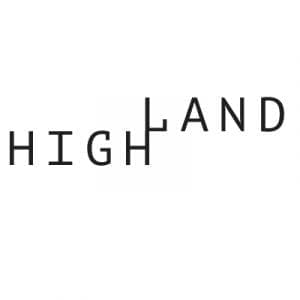 Boutique micro-cannabis growers.
Highland's cannabis is artisanal, locally grown, trimmed by hand and cultivated by a top horticultural team. Not only that but they are a true and tight-knit family which makes for the perfect combination of team work, productivity, and creativity. Highland grows some of the best cannabis in the country.