Vente !
A propos de la souche :
Another banger from Highland. This one is on a 2 week rotation so it'll always be fresh! Cookies Kush from Barney's Coffeeshop combines Girl Scout Cookies with the Rolex phenotype of OG Kush. Smalls deal only due to nug size.
The Cookies Kush genetics are magic. Resulting in a potent pure Indica worthy of 1st place in High Times' 2014 Amsterdam Cannabis Cup in the "Best Coffeeshop Strain" category. This high THC strain is royalty.
The coffee shops of Amsterdam are sacred places where you can find some of the best buds the world has to offer.
A few puffs from your vaporizer or joint and you will be glued to the couch, virtually unable to budge for hours. After about two hours, it can completely knock you out. It knocked Ash out but Dean was good… super stoned but not asleep lol.
For as strong as the high was, it will not mess with your brain too much in terms of groggyness.
Medically speaking, you can find a lot of uses for Cookies Kush. Beyond it being powerfully sedative, it is also a mood booster which makes it great for anyone suffering from chronic stress, depression, or bipolar. Because of this you can utilize this for pain, muscle spasms, and insomnia as it will leave you feeling extremely sleepy as you start to come down.
Also, the aroma and flavour is not your typical Cookies. It's more citrusy with a bit of a sweet undertone.
GROW STYLE:
7 gallon pots
6 weeks in veg and 10 weeks in flower.
Each room has 32 lights.
No pesticides or carcinogens are used in the growing or curing process. Predator bugs are introduced as a natural preventative.
CURE AND TRIM:
Whole plant hung to dry for 15 days as humidity is slowly dropped in the room.
Placed in totes after to cure for 14 days with the stock still on the bud.
Hand trimmed, where trimmers only touch the stock of the bud and slowly place into bags.
Bud is only touched a minimum amount before the final customer receives it.
BC BUD REGION: Grown in Squamish, BC.
Effets :
Relaxed, Happy, Sleepy
Médical :
Stress, Anxiety, Pain
À propos du vendeur :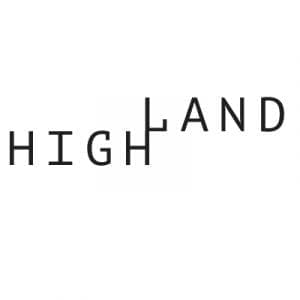 Boutique micro-cannabis growers.
Highland's cannabis is artisanal, locally grown, trimmed by hand and cultivated by a top horticultural team. Not only that but they are a true and tight-knit family which makes for the perfect combination of team work, productivity, and creativity. Highland grows some of the best cannabis in the country.
7 réponses à "Cookies Kush AAAA Smalls (50% OFF BIGS)"