Vente !
A propos de la souche :
Welcome potent baby! Death Cookies is a cross between two legendary strains: Death Star and Girl Scout Cookies. This Indica-dominant LSO weed is great for pain relief leaving you in a state of relaxed euphoria. Nelson BC LSO quads at these prices?! Yes!
Death Cookies is a VERY potent high THC strain. This is a strain that leaves even the most seasoned connoisseurs glued to the couch.
Users say that they feel a fantastic body high allowing you to feel extremely relaxed, no matter what is going on! We recommend this strain for nighttime use but go ahead and experiment with it to find your mojo.
Since the Death Cookies strain is a heavy hitting Indica, users say that this is a strain best suited to help treat body ailments and insomnia. This includes muscle spasms, chronic pain and stress as well.
AROMA & FLAVOUR
The aroma is that of lemon and rubber, and taste of an eccentric sweetness with a mix of sweet cookies. When crushed with your fingers you'll notice right away how sticky and pungent the nugs are which is a sign of good quality when testing out different varieties of strains.
GROW STYLE
Grown in beds of living soil
Nine weeks to full maturation
Small batch, only 12 light rooms
The living, organic soil is crafted to provide the plants with the biological activity and minerals they need to thrive. Proper mineral levels, active nutrient cycling and functional microbial populations, allow for the most nutrient-dense, mineral rich, disease resistant crops to be grown. No chemical salt based fertilizers used.
CURE AND TRIM
Hung to dry for 14 days and trimmed by hand
BC BUD REGION
Grown in Nelson BC, the mecca of BC bud. The community of local growers in this small mountain town have been pioneers of cannabis production since the 70's, and today they continually push innovation and continue to be leaders in Canadian cannabis cultivation that is recognized on the global stage.
Details about the tender love and care:
Full plant 14 day hung dry @ 60 degrees and 60% humidity
After that, hand trimmed and straight to bag
Soil was made by Mr.Captain with a recipe handed down over time
Soil has been maturing for 3 years, what this means is that it is proven to be an optimal environment to create premium LSO weed
What is LSO weed?
The Terre vivante organique growing and cultivation method is basically growing cannabis the way Mother Earth intended it to be. Without pesticides, man made chemcials or GMO additives. The living soil and composte material are used together to create a natural environment for the cannabis plant to THRIVE during its seedling, vegetative and flowering cycles. It has taken Koots Boutique 3 years to get the soil just right and it's an ongoing project. These plants are healthy and use natural techniques to deter pests and mould. Meticulous care of the plants is needed so the batches will be much smaller.
Another very taste and potent LSO weed option is the LSO Mint Chocolate Chip strain.
At Kootenayz Boutique their number one goal is to cultivate the highest quality of rare exotic cannabis strains for their Canadian family. Every strain is done in craft batches to provide the utmost care and attention to every single plant. Each harvest is between 7-10 pounds only. Every 6 weeks. So that you're always getting the best fresh LSO weed in all of Canada.
As you all know by know, quality is defined in many different and subjective ways depending on where you are shopping Usually by the A, AA, AAA, AAAA  rating system. But our team of cultivators rely on their experience and knowledge of the plants to carefully select and grow the strains that they would define as top quality craft cannabis… meaning AAAA but with a cherry on top. Aroma, terpene profile, flavour profile, texture, nug density, growing environment, and feed. These are only some of the factors that go into the Koots Boutique thought process.
Effets :
Euphoria, Happy, Relaxing, Sleepy
Médical :
Arthritis, Chronic Pain, Depression, Insomnia, Migraines
À propos du vendeur :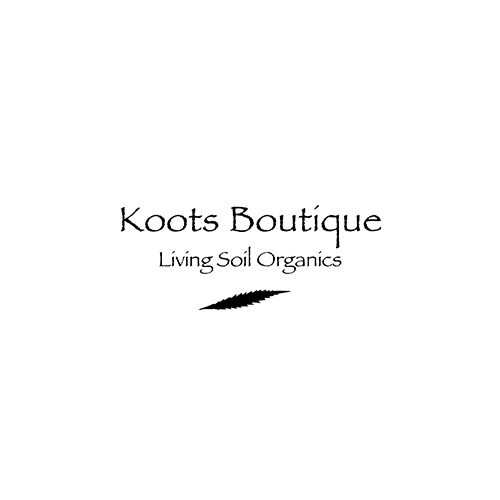 Living soil organics cannabis only
Growing healthy, potent, and exotic cannabis strains using zero pesticides, fungicides and/or man-made chemicals. Organic and craft sized batches only!
Living Soil Cannabis: what is the big deal? Read here.
The Koots Boutique Process
The organic living soil we use has been perfected over 5 years of trial and error. We use a combination of compost organic matter, teas, and herbs together to create a natural environment for the cannabis plant during its seedling, vegetative and flowering cycles. These plants are healthy and use natural techniques to deter pests and mould. The way it should be.
30 réponses à "Death Cookies LSO"