Vente !
A propos de la souche :
The Garlic Breath strain was created by crossing Hogsbreath and Chemdog D BX2 to be cultivated by boutique grows like Highland. This is another POTENT wild one!
Garlic Breath strain is a super rare Indica-dominant Hybride strain created through crossing the powerful Hogsbreath X Chemdog D BX2 strains. Named for its surprisingly garlicky flavor, Garlic Breath is a favourite of Indica lovers for its super calming high that's perfect for a late night when you just can't seem to get to sleep.
The high starts with a subtle lift of the spirits that infuses you with a sense of pure happiness and ease, erasing any negative or racing thoughts immediately. An influx of creativity accompanies this blissful state, lending itself well to tasks that don't require too much focus. As your mind settles, you'll become washed over with a super sleepy feeling that drops you a state of pure sedation and ease.
Garlic Breath has a deliciously savory garlic and herbs flavor that lingers long after your final toke. The aroma is of sharp pungent fuel with a notable punch of earthy garlic and herbs.
This strain is purely amazing. Check out why Colorado tokers love this strain.
"carry a rare, zesty funk, but their potency is damn near lethal". Yummmmmmmy dankness.
From the same grower as the legendary Kish that has been with us since Day 1.
GROW STYLE:
7 gallon pots
6 weeks in veg and 10 weeks in flower.
Each room has 32 lights.
No pesticides or carcinogens are used in the growing or curing process. Predator bugs are introduced as a natural preventative.
CURE AND TRIM:
Whole plant hung to dry for 15 days as humidity is slowly dropped in the room.
Placed in totes after to cure for 14 days with the stock still on the bud.
Hand trimmed, where trimmers only touch the stock of the bud and slowly place into bags.
Bud is only touched a minimum amount before the final customer receives it.
BC BUD REGION: Grown in Squamish, BC.
Effets :
HAPPY, Relaxed, Sleepy
Médical :
Insomnia, Depression, Chronic Stress, Nausea
À propos du vendeur :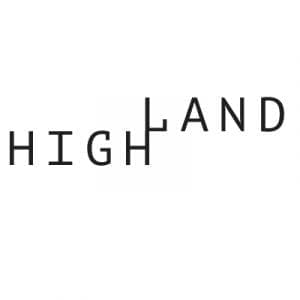 Boutique micro-cannabis growers.
Highland's cannabis is artisanal, locally grown, trimmed by hand and cultivated by a top horticultural team. Not only that but they are a true and tight-knit family which makes for the perfect combination of team work, productivity, and creativity. Highland grows some of the best cannabis in the country.
11 réponses à "Garlic Breath – 40% OFF FLASH"