About the strain:
GOC's Deep Relief Full Spectrum CBD Cream allows for fast skin penetration with a slower tissue absorption rate to provide longer lasting relief.
Do you have aching muscles or stiff joints? Gods Own Concentrates Deep Relief Full Spectrum CBD Cream formula feels like a deep tissue massage, penetrating deep below the skin, targeting the muscles and synovial fluid below.
Utilizing Nano-Amplification for fast absorption, their powerful formula uses the natural pain fighting capabilities
of full spectrum Hemp, combined with botanicals in an advanced skin penetrating base.
Perfect for sprains , tendon injuries, arthritis, bruises and muscle aches. GOC's Deep Relief Full Spectrum CBD Cream is invigorating, cooling and soothing. It's a perfect blend of science , human ingenuity and Mother Nature that will quench your aching muscles and swollen joints.
GOC's Deep Relief Cream allows for fast skin penetration with a slower tissue absorption rate to provide longer lasting relief.
Also available: God's Own Concentrates Rapid Dissolve Gel
The cream is popular when used to target:
Sports aches and pains!
Skin injuries
Inflammation and soreness
Headaches
Psoriasis!
Eczema!
Athlete's Foot
Full Spectrum CBD Defined:
The cannabis plant contains hundreds of different phytochemicals including cannabinoids, terpenes, and other compounds. Full spectrum CBD or hemp oil generally refers to products that not only contain CBD but contain the other plant molecules as well. This version of CBD oil is minimally refined, leaving most of the cannabinoids and terpenes intact and in the oil.
Full spectrum, sometimes also called "whole plant," means the full plant extract is included. Full spectrum provides more of the plant's molecules in ratios and amounts that nature intended.
While there is still more research to be done, there are indications that show cannabinoids and terpenes work together to influence each other. This synergistic effect is called the entourage effect and has seen CBD work with THC to reduce the effects of a high and CBD to influence ones own cannabinoid receptors.
Ingredients:
300 mg Full Spectrum CBD
About the vendor: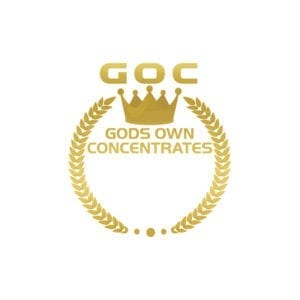 TERPENE INFUSED WEED EXTRACTS
Gods Own Concentrates exotic terpene infused shatter, diamonds, sauce, and vape refills are produced through a combination of both BHO extraction and Fractional Distillation.
They believe that the combination of these two extraction methods is the only true way to maintain the specific individual characteristics of the base strains used to make the concentrate, keeping all of the original flavour notes, terpene profiles and personalized highs each strain provides. While ensuring a very potent and effective medicine.
The GODS OWN CONCENTRATES Process
GOC do not use any sugar based sweeteners, syrups or artificial flavourings in any of their terpene infused shatter products.
Gods Own Concentrates only uses strain based terpenes to enhance the existing terpene profiles and flavour notes.
2 Responses to "Deep Relief Full Spectrum CBD Cream"
More from GODS OWN CONCENTRATES