About the strain:
Mandarin Cookies is a rare Sativa-dominant Hybrid strain (70% sativa/30% indica) created through crossing the classic Cookies X Mandarin Sunset strains. If you're looking for a super shinning flavor and a loud high, you've found it!
If you're a fan of a super yummy flavor and a lifted hard-hitting high, look no further, the Mandarin Cookies strain is exactly what you need and more.
Mandarin Cookies packs a sharp tangy citrus flavor with hints of rich nutty herbs upon exhale, almost like an almond cookie! The aroma is very earthy and kushy with a sour tangerine overtone that turns slightly pungent as the nugs are burned.
The Mandarin Cookies strain high is just as eye-opening as the flavor, with a lifted high that hits both mind and body with an almost frenzied sense of energy and motivation. You'll feel a rush of euphoria first that fills your mind with a sense of tingly creativity and energy. Soon, this effect will push out any negative or racing thoughts, leaving you slightly unfocused without affecting your energy in the slightest. This is accompanied by a light relaxing body high that keeps your limbs in a state of calm without causing sedation.
AROMA & FLAVOUR
The aroma is earthy, citrusy, and sour with a touch of herbal.
GROW STYLE
Grown in beds of living soil
Nine weeks to full maturation
Small batch, only 12 light rooms
The living, organic soil is crafted to provide the plants with the biological activity and minerals they need to thrive. Proper mineral levels, active nutrient cycling and functional microbial populations, allow for the most nutrient-dense, mineral rich, disease resistant crops to be grown. No chemical salt based fertilizers used.
What is the big deal with LSO weed? Learn more here.
CURE AND TRIM
Hung to dry for 14 days and trimmed by hand
BC BUD REGION
Grown in Nelson BC, the mecca of BC bud. The community of local growers in this small mountain town have been pioneers of cannabis production since the 70's, and today they continually push innovation and continue to be leaders in Canadian cannabis cultivation that is recognized on the global stage.
Details about the tender love and care:
Full plant 14 day hung dry @ 60 degrees and 60% humidity
After that, hand trimmed and straight to bag
Soil was made by Mr.Captain with a recipe handed down over time
Soil has been maturing for 3 years, what this means is that it is proven to be an optimal environment to create premium LSO weed
What is LSO weed?
The Living Soil Organics growing and cultivation method is basically growing cannabis the way Mother Earth intended it to be. Without pesticides, man made chemcials or GMO additives. The living soil and composte material are used together to create a natural environment for the cannabis plant to THRIVE during its seedling, vegetative and flowering cycles. It has taken Koots Boutique 3 years to get the soil just right and it's an ongoing project. These plants are healthy and use natural techniques to deter pests and mould. Meticulous care of the plants is needed so the batches will be much smaller.
For a potent LSO weed option please try the Death Cookies LSO.
At Koots Boutique their number one goal is to cultivate the highest quality of rare exotic cannabis strains for their Canadian family. Every strain is done in craft batches to provide the utmost care and attention to every single plant. Each harvest is between 7-10 pounds only. Every 6 weeks. So that you're always getting the best fresh LSO weed in all of Canada.
As you all know by know, quality is defined in many different and subjective ways depending on where you are shopping Usually by the A, AA, AAA, AAAA  rating system. But our team of cultivators rely on their experience and knowledge of the plants to carefully select and grow the strains that they would define as top quality craft cannabis… meaning AAAA but with a cherry on top. Aroma, terpene profile, flavour profile, texture, nug density, growing environment, and feed. These are only some of the factors that go into the Koots Boutique thought process.
Effects:
Body High, Energizing, Relaxing, Tingly, Uplifting
Medical:
ADD/ADHD, Chronic Pain, Depression, Fatigue, Headaches
About the vendor: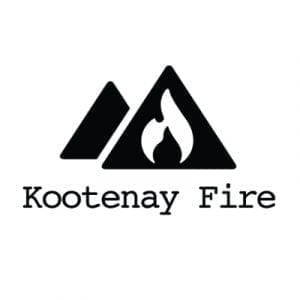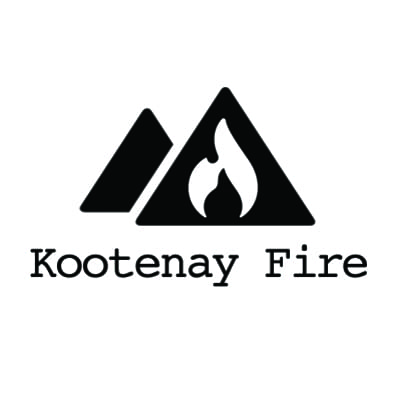 FIRE FLOWERS
Kootenay Fire prides themselves in being a sustainable British Columbia Marijuana force focused on indoor-grown cannabis. Our company and brand embraces British Columbian values and adventurous motives. We focus on small-batch flowers and masterfully crafted hashish that are meant to compliment all types of lifestyles.
The KOOTENAY FIRE Process
Kootenay Fire is one of the finest recreational British Columbia Marijuana producers in the province. Their state of the art growing facility and YEARS of experience feature a cutting edge growing operation with rotating strains.
Kootenay Fire is bringing back the flowers that made BC Bud so popular.
2 Responses to "Mandarin Cookies LSO"