About the strain:
Check out the Puta Breath Pre Roll!  Your new favourite go-to pre roll. Strain specific and rolled fresh every week. Unlike the gross government pre rolls!
Check out the Puta Breath Pre Roll! Indulge in the sweet and savory goodness of Puta Breath with our convenient pre rolls. Puta Breath is a slightly indica dominant hybrid strain (60% indica/40% sativa) created through crossing the potent Wedding Cake X Mendo Breath F2 strains. Best known for its super delicious flavor, Puta Breath is a great choice for any hybrid lover who's after a slight indica lean in their medicine. Puta Breath packs a sweet and nutty flavor, almost like a peanut butter cookie, with a punch of sour lemony citrus upon exhale. The aroma is very similar, with a spicy and nutty cookie overtone that's accented by a surprisingly heavy lemony chemical scent and spicy black pepper.
The Puta Breath high isn't quite as vibrant, with relaxing effects that are better suited to help you get to sleep at night rather than to get up and moving. You'll feel lifted with a happy sense of focus at the onset, filling your mind with creative thoughts and a touch of motivation. This happy sense will soon turn heady, leaving you drifting in and out of focus and pretty sleepy at times. A relaxing body high accompanies this heady state, keeping you anchored and slightly locked to the couch.
Our Puta Breath pre rolls are ready to ignite, making it easy to enjoy this delicious strain on-the-go. Treat yourself to the irresistible taste and tranquil effects of Death Bubba with our pre rolls.
Top 5 reasons why the Puta Breath Pre Roll will become your new best friend:
Convenience – can immediately enjoy once it delivers on your doorstep
Time saver – save time by not having to roll your own pre rolled joint
Quality – Highland flowers are some of the highest quality flowers in BC.
Checkout all of our pre roll offering here.
PRICE BREAKDOWN… and remember, these are PREMIUM flower pre rolls. No cheap sh*t!
10 pack price per pre rolled joint is $6.49
20 pack price per pre rolled joint is $5.79
Effects:
Cerebral, Creative, Focus, Happy, Hungry, Sleepy, Uplifting
Medical:
Appetite Loss, Depression, Headaches, Insomnia, Migraines, Nausea, Stress
About the vendor: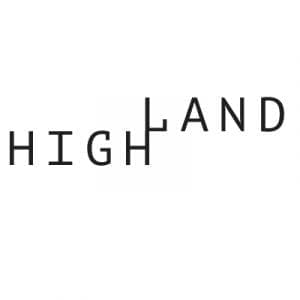 Boutique micro-cannabis growers.
Highland's cannabis is artisanal, locally grown, trimmed by hand and cultivated by a top horticultural team. Not only that but they are a true and tight-knit family which makes for the perfect combination of team work, productivity, and creativity. Highland grows some of the best cannabis in the country.