About the strain:
Get your THC hit discreetly and efficiently with these Gods Own Concentrate Pure THC Distillate Vape Pens. The Root Beer flavor is all natural thanks to their terpene addition via fractional distillation.
Root Beer Disposable Vape
*SPECIAL NEW CHARGEABLE EDITION*
All of the GOC  THC Distillate Vape Pens are discrete, convenient and pack a good punch of Pure THC Distillate. GOC distillate pens are mixed with terpenes (all natural flavor essence) and are available in a variety of flavors.
Each vape pen provides you with over 100 draws of flavored or natural THC and most users require 1-3 draws per dose. Each pen contains 0.6mL of pure THC distillate.
These disposables have a USB charging port on the bottom in case they run out of energy mid tank. They are good for about 3 charges before they stop working.
The flavour is amazing, the convenience is amazing and they do not use butane extraction. It is all CO2 Supercritical extraction made right here in British Columbia's interior.
Root Beer Disposable Vape Effects:
Prepare yourself for a very relaxed stone. You won't need a ton of puffs before you've felt too many so start off with 1-3 puffs. You will begin to start drifting off into a very relaxed state of mind followed by a very calm feeling which makes it perfect for everyday use.
What is Pure THC Distillate?
Because of the extended extraction and refinement process, as well as advanced machinery needed to produce THC distillates, it's no surprise that they are a little more expensive than the Phant pens for those of you who love those. The extreme level of purity and potency cannot be compared to different concentrates like BHO, which is why we think every concentrate connoisseur should give them a try and let us know what you think.
Root Beer Disposable Vape – 0.6g – 68% THC
Effects:
Sleep, Chronic Pain, Headaches
About the vendor: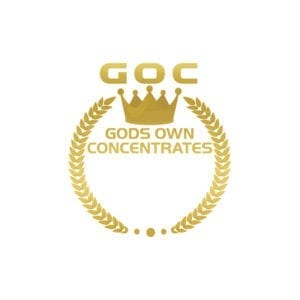 TERPENE INFUSED WEED EXTRACTS
Gods Own Concentrates exotic terpene infused shatter, diamonds, sauce, and vape refills are produced through a combination of both BHO extraction and Fractional Distillation.
They believe that the combination of these two extraction methods is the only true way to maintain the specific individual characteristics of the base strains used to make the concentrate, keeping all of the original flavour notes, terpene profiles and personalized highs each strain provides. While ensuring a very potent and effective medicine.
The GODS OWN CONCENTRATES Process
GOC do not use any sugar based sweeteners, syrups or artificial flavourings in any of their terpene infused shatter products.
Gods Own Concentrates only uses strain based terpenes to enhance the existing terpene profiles and flavour notes.
3 Responses to "Root Beer Disposable Vape"
More from GODS OWN CONCENTRATES