Description
About the strain:
GOC Super Lemon Haze THC Diamonds are some of the most potent concentrates in the world.
Super Lemon Haze THC Diamonds are the result of taking de-waxed and filtered BHO and subjecting it to incredibly low temperatures and varying pressure changes to create an environment conducive to the creation and growth of crystals within the BHO base.
There is nothing fast or quick about the process and the longer the crystals are left in this environment the more stable and larger they become.
The Super Lemon Haze THC Diamonds is whole plant fresh frozen live rosin that is soooo concentrated it then turns into beautiful diamonds. THC-A crystalline is a relative newcomer to the world of cannabis concentrates that boasts incredible potency.
Diamonds are isolated from live resin extracts. After harvesting perfectly mature plants the flowers are frozen and then extracted quickly then pressed immediately and jarred to retain full terpene expression. This process happens multiple times until the extract is so concentrated that it crystallizes into DIAMONDS.
Super Lemon Haze THC Diamonds Strain Effects
Super Lemon Haze is a Sativa-dominant hybrid of Lemon Skunk and Super Silver Haze and two time Cannabis Cup winner from Green House Seeds. Super Lemon Haze is a kief-caked multi-colored wonder. As the name states this strain has real lemony characteristics. The smell is zesty, citrusy, and a little sweet. As for the taste, it's everything one would expect from the namesake; tart and sweet like lemonheads candy – not quite as sharp as one might expect. The effects are uniquely energetic and lively, may not be the best strain for those of us that are naturally wound-up tight.
Medical:
Stress, Anxiety, Depression
About the vendor: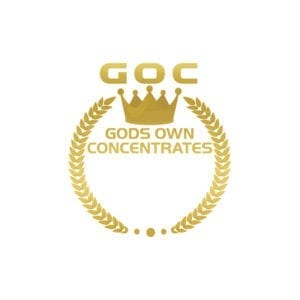 TERPENE INFUSED WEED EXTRACTS
Gods Own Concentrates exotic terpene infused shatter, diamonds, sauce, and vape refills are produced through a combination of both BHO extraction and Fractional Distillation.
They believe that the combination of these two extraction methods is the only true way to maintain the specific individual characteristics of the base strains used to make the concentrate, keeping all of the original flavour notes, terpene profiles and personalized highs each strain provides. While ensuring a very potent and effective medicine.
The GODS OWN CONCENTRATES Process
GOC do not use any sugar based sweeteners, syrups or artificial flavourings in any of their terpene infused shatter products.
Gods Own Concentrates only uses strain based terpenes to enhance the existing terpene profiles and flavour notes.