About the strain:
Hung dried for 2 weeks. Perfect cure. Thick and smooth smoke. That is what you get with this Organic Rockstar #4. This is the Organic Rockstar #4 Deal which is 50% OFF the regular quad price. Due only to nug size. Use code 4ROCK for the buy 3, get 4th OZ free deal. Add 4 OZs to cart and then input the code.
If Rockstar is not one of your favourite strains already it will be once you try Highland's. She climbs up on you very quickly. Almost instantly actually and then…. you feel a body buzz and head high…. and pain relief and brain relaxation. She's a real well-rounded gem.
Rockstar is a indica dominant hybrid (70% indica/30% sativa) strain created through a cross of the popular Rock Bud X Sensi Star strains.
To elaborate, Rockstar is definitely strong enough to relieve muscle pain, joint pain, and nerve pain. If you've ever been in a car accident or suffer from chronic body aches welcome home. This is the ideal strain for anyone dealing with Fibromyalgia and Osteoarthritis.
ABOUT THE SMALLS DEALS: the bud comes from top shelf harvests. Meaning the quality is QUAD level but the nugs are smaller. We've asked the grower to seperate the small nugs from the med-big nugs so that we can offer you a deal!
GROW STYLE:
7 gallon pots
6 weeks in veg and 10 weeks in flower.
Each room has 32 lights.
No pesticides or carcinogens are used in the growing or curing process. Predator bugs are introduced as a natural preventative.
CURE AND TRIM:
Whole plant hung to dry for 15 days as humidity is slowly dropped in the room.
Placed in totes after to cure for 14 days with the stock still on the bud.
Hand trimmed, where trimmers only touch the stock of the bud and slowly place into bags.
Bud is only touched a minimum amount before the final customer receives it.
BC BUD REGION: Grown in Squamish, BC.
Effects:
Euphoria, Happy, Hungry, Relaxing
Medical:
Bipolar Disorder, Chronic Pain, Depression, Gastrointestinal Disorder, Insomnia, Loss of Appetite, Migraines, Nausea, PTSD, Stress
About the vendor: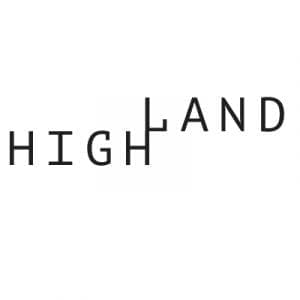 Boutique micro-cannabis growers.
Highland's cannabis is artisanal, locally grown, trimmed by hand and cultivated by a top horticultural team. Not only that but they are a true and tight-knit family which makes for the perfect combination of team work, productivity, and creativity. Highland grows some of the best cannabis in the country.
3 responses to "Organic Rockstar #4 AAAA Smalls – 20% OFF CODE: 20ORGANIC"