If you're looking for a trusted online store we offer new products everyday from premium exotic weed to innovative high potency concentrates and magic mushrooms online. WhitePalm has one of the widest selection products that are all at affordable pricing and it come with customer service 7 days a week. Making us the go to online weed store in Canada. We serve members in major cities like Toronto, Montreal and even small towns in rural areas. Our goal has always been focused on building long term relationships. We offer the strongest loyalty program in the country giving our valued members 7.5% cash back in credits for their next purchase, and customer service with a smile seven days a week.
Create your account now, be approved same day
Why Choose Whitepalm as your online dispensary Canada? Here are 6 key reasons
Member Security
The World Wide Web is filled with people, states, and countries that have very different opinions on the legalization of cannabis. Not to mention a dark side of the web. Member security should be a number one concern for any company in the marijuana industry so please make sure the companies you associate with yourself will follow security protocol. At WhitePalm all of your personal data is encrypted as well as any communication via live chat or email, your personal information is our number one priority.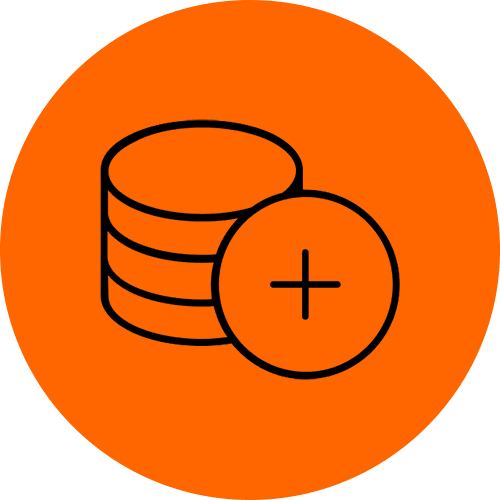 Loyalty Program
Just like any good relationship we believe it should get better over time. At WhitePalm we offer the most progressive loyalty points system in the country as our members earn 7.5% cash back for credits on their next purchase with us. Even if a competitor of ours offers a loyalty program you might be lucky to see 1% cash back. Another aspect of our loyalty program is the ability to invite friends and be reward for spreading the word about our community. Any member that invites a friend to join WhitePalm will earn a $40 (!!!) credit for doing so, it's an easy way to earn free weed. Seriously, who else offers these perks?
Craft Cannabis
We support the Microcannabis movement which allows us to showcase the best craft cannabis products in Canada. Local and independent growers / brands are essential in persevering our culture and producing world class cannabis. From the Sunshine Coast to Nelson BC we're continually focused on supporting premium product that come from small batch production where the details are never missed. They deserve our support and we cherish their great products.
Our Community
As a user, if your values don't align with the vendor then it will never workout. Please make sure that you join us if your values align with ours. Today with massive change we're experiencing in our industry in vital that we support brands and companies that will shine a positive light on our industry. We are dedicated to building community that links brands from Nelson, BC to a member in Toronto, Ontario and provide high quality cheap weed.
Customer Service
A lot gets left out when we order weed online as opposed to in person. We're here to answer any questions about a product or technical difficulties you might have through our live chat support. Any and all of your feedback is also welcome. We're now here 7 days week to assist you in choosing the right medicine for your needs or resolving any technical difficulties you might have.
Your Rewards
It's always nice to know someone cares. We always try to remind our members just how happy we are that they have continually support us. A gift out of the blue can put a smile on your face and remind that someone that they are appreciated. We also continually run internal contests to support new brands or products that join our marketplace, ensuring we get the best product for our community to get their hands on as soon as possible. We appreciate you! Never forget that.
Follow our story as an online dispensary in Canada as we continually update you about new products, the educational benefits of medical marijuana, and the global transformation around cannabis and cannabis culture. We hope our unique perspective will shine a positive light on marijuana, its users, and respect the culture that got us here in the first place. We aim to promote the consumption of cannabis in the healthiest manner possible while also ensuring our dedicated ethical business practices set a standard for others in the industry to follow.