Buy Weed Online in Canada
Canada's Number one destination for craft weed
If you're looking to buy weed online in Canada we offer new products every day. From exotic flowers to innovative and high potency extracts, we house one of the widest selections of cannabis in Canada and all at very affordable pricing.
All of our flowers, extracts, and concentrates are represented by independent growers & brands to ensure your purchase is never jeopardized and our product quality stays consistent every time it arrives at your door. Today, we're proudly serving Canadians from coast to coast with the ability to shop from all major cities and rural towns. It doesn't matter if you live in Nunavut or Tor. The WhitePalm name covers all of the corners of our great Northern nation. Our goal is to stand for something more than a product that bears a name. We support the Micocannabis movement and independent growers in places like Nelson, British Columbia and the beautiful Sunshine Coast where perfecting the art of cannabis has been a part of the community for decades.
These days we want to know if our coffee is fairt-rade and if our food is organic. We believe the same amount of detail should be provided when it comes to buying marijuana. Our community of growers specializes in producing the best cannabis flowers in Canada through small batch growing. While we focus on becoming the best and most reliable online dispensary in Canada. This means details do NOT get missed. Over the years, certain local communities have fostered a progressive cannabis growing culture where individuals have come together in small towns throughout BC, like Nelson and Sunshine Coast to showcase some of the best weed the world has ever seen and we proudly support them in this quest. The mail order marijuana you purchase is some of the best in the world.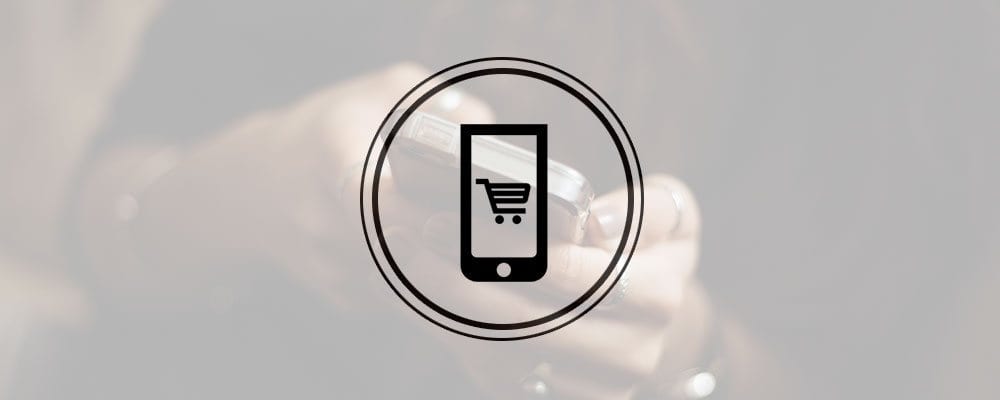 We make buying weed online as simple as possible
OPTIMIZED FOR MOBILE ORDERING – We understand convenience for our members comes with the ability to order weed online when they want. As such our goal is make ordering weed from your phone as easy as possible, our site is completely mobile-responsive and we work continually to improving your mobile experience, today almost 70% or members use their phone. If you ever encounter any issues or have any feedback please let us know.
SAME DAY APPROVAL – There is no worse feeling than FINALLY finding that strain or extract that you have been looking for forever and that you desperately need only to be made to wait for approval to the dispensary. Especially when said dispensary only carries small-batch making it a very likely risk that the medicine sells out very soon. Our team is dedicated to ensure your onboard processing is as seamless as possible – to get you started right away, you must over the age of 19 to sign up for WhtiePalm's medical cannabis service.
CUSTOMER SERVICE 7 DAYS A WEEK – We know our members have busy schedules and convenience is a huge part of why you want to support one dispensary over another. Our team is online 7 days a week in order to answer any product related questions or technical difficulties you might have, all questions and feedback are welcome. Just ash Ash or Sarah on live chat – they love talking about products and listening to your stories and what you have to say. Your voice matters!
ENHANCED USER EXPERIENCE – Cannabis is a very unique product with different benefits, product categories, and effects, and with that being said, we also have to stay up-to-date with extract advancements and technological advancements. Each new visit will introduce you to something new. To say there is a lot of unknown variables in how we shop for cannabis might be the biggest understatement ever. Our team is continually trying to improve your experience by offering premium product, new product, product recommendations, and truly caring about your health and welfare. Please, if you have a suggestions or feedback don't be shy to share it with us – we are in this to offer you the best possible experience.
We make buying weed online as simple as possible
Make sure the site looks professional and that is doesn't look like someone put it up last night using a free theme. If they can't invest time, money, and energy into the site don't think they are going to invest in you and your needs. One of your biggest concerns should be the privacy of your personal information and a poorly made site won't lead you to a SECURE portal where your personal information is being stored.
Use Reddit or Leafly to validate an online dispensary. It's the most honest resource about consumer feedback, no one has to pay for anything to be on it and it's an active and passionate online community. Check what other have to say about a brand's product or online dispensary and don't be afraid to ask for some advice, the cannabis community is one that is here help each other get the medicine they need.
The ability to communicate with a dispensary management quickly is a massive bonus. If there is no way to communicate with anyone, that's an instant red flag. A proper online dispensary should have live chat to assist you with any questions you might have about a product or technical difficulties or at least an [email protected] with 24-hour response time. Try testing them out about simple product questions, let's hope they know what they're talking about or else your anxiety relief will turn into enhanced anxiety. We don't want that for you.
Look for recognizable cannabis brands, today there are a number of solid brands that have made a name for themselves by leading the charge in product development and research. Today, most of these brands are in the extract space. If the dispensary is carrying a number of these brands then that should give you some confidence about product quality. At WhitePalm we're focused on individual brands by representing every product that includes cannabis flowers, on our site. The reason we make sure our growers have brands is so that they can be 100% accountable, thus ensuring consistency and quality with every joint you roll and every dab you take.
There is wide range of different qualities of weed out there today and this needs to be represented by fair prices points. Weed is one of easiest products to bait and switch because you are buying weed online! You don't have the opportunity or chance to see it, smell it, and feel it in person. Take a quick minute to read reviews on the flowers you're about to order and see if they seem genuine about the flowers you're about to order.
Here are two of our favorite flowers at WhitePalm
The #4 Gorilla Glue
From: South Coast
GG#4 is done right thanks to South Coast. This is the real deal. Check out the photos. This is our trophy, our everything, one of our most popular flowers.
GG#4 is a VERY potent hybrid strain that delivers heavy-handed euphoria and relaxation, leaving you feeling "glued" to the couch. Its chunky, resin-covered buds fill the room with pungent earthy and sour aromas inherited from its parent strains. It's really hard to explain how incredible this strain is without sounding like we are over exaggerating. Just read the reviews on the product page please.
NOTE: This is a very different strain from previous Gorilla Glues in our market. Whenever we carry the same strain from different growers, the flower has its own product page with new pictures and a new description. View the photo gallery. These nugs are incredible! Also, this is the reason why their extracts are so bomb. This is the type of flower they use for their pure products!
Blue Coma
From: Zero Ave
Blue Coma is the staple strain from the growers over at Zero Ave. No one else in the world has this flower. Blue Coma is a VERY VERY rare hybrid from the Fraser Valley in British Columbia. People have described their experiences as "not a daytime smoke" or "would put anyone on their ass" or a "must try" or "it was kick ass and I've been smoking for 25 years!". It's a killer that the real cannabis connoisseur has to try Peroind
Where is your favourite place to just sit back and relax? Now that place got even better. Blue Coma induces deep, trance-like effects. Its name… "Coma"… foreshadows the debilitating relaxation to come, a long-lasting calm that shuts off mental over-activity.
Blue Dream
From: GOC
GOC Exotic shatter is produced through a combination of both Butane extraction and Fractional Distillation.
The Gods Own Concentrates founders believe that the combination of these two extraction methods is the only true way to maintain the specific individual characteristics of the base strains used. Meaning, the shatter keeps all of the original flavour notes, terpene profiles and personalized highs each strain provides. You cannot achieve this with normal butane hash oil shatters and extracts.
Phoenix Tears THC / CBD CAPSULES 3:1
From: Kind Labs
3:1 is a very popular ratio. It results in some psychoactivity while minimizing THC's unwanted side effects, producing a calming sensation with reduced anxiety, stress relief and exhibiting anti-inflammatory properties. This ratio can act an as advanced pain reliever with the synergistic benefits CBD and THC provide. It can also provide gorgeous sleep. If you are lacking it, try these out!
For sleep: start with 1 capsule 45 minutes before bed
For pain: start with 1 capsule and you can take another every 4-6 hours
Top cannabis brands you can buy now
Today as Canadians you can order products your favorite weed products from your favourite Cannabis brands right from the comfort of your couch. This new ability to access and find quality cannabis products at affordable prices is available to anyone in Canada who has access to the internet. It's a beautiful thing.
Discreet, distinct, and disposable cannabis vape pens. Toko were one of the very first cannabis vape pen producers in Canada meaning that they are the leaders in innovation and quality. They offers sleek Supercritical CO2 extract formulated with live cannabis terpenes which allows for superior flavour and effects.
Their cannabis vapes come as both disposable units and refillable cartridges- their product line includes Toko Gold, Toko Flaves, and Toko Slims.
Kootenay Fire prides themselves in being a sustainable British Columbia Marijuana force focused on indoor-grown cannabis. Their company and brand embraces British Columbian values and adventurous motives. Kootenay Fire focuses on small-batch flowers and masterfully crafted hashish that is meant to compliment all types of lifestyles.
Some of our favourite strains from the Kootenay gentlemen is the Kootenay OG Hempstar, a beautifully caked White Widow and a very rare Pennywise CBD.
South Coast are the leaders in full profile flowers and pure extracts.
One of the most important factors in the production of pure extracts is the growing conditions of the parent Cannabis plant. Being that we are located on the Sunshine Coast of British Columbia, our plants thrive without the need of pesticides and fungicides. Our all-natural plants are of the highest quality because we dedicate our lives to perfecting the art of growing. Most growers grow and then dry the pants – South Coast optimizes each plant. The attention to detail will show in your bag.
Sea to Sky was created by passionate cannabis users who believed that there was more to explore and soak-in when it came to the complex world that is cannabis extracts. Sea to Sky is all about a balanced high and this balanced high is defined as a high that comes from pure extracts and masterfully tested cannabinoid and terpene combinations.
Sea to Sky offers CBD, THC and terpene-rich cannabis shatter and Supercritical vaporizer pens.
Is it safe to order cannabis online in Canada?
We were one of the very first sites in Canada where you can buy marijuana online and are one of 300+ dispensaries in Vancouver (over 400 in Canada) that are currently not operating under the Canadian government approved medical marijuana system. To qualify under the Canadian licensed producer system, you'll need to get a doctor's approval and Health Canada's permission to purchase from one of the 38 licensed producers.
Vancouver City Hall and the Vancouver Police Department have allowed dispensaries to open their doors and stay in business so people can safely access medicine, so long as there are no sales to minors or any gang affiliations. That is why we make sure you upload your ID during the signup process. We are not here for a short stint, we are here for a long haul and having proper sign-up protocols will allows us to build a strong foundation for a very bright future. There are about 50 mail order marijuana sites in Vancouver. Vancouver has been shipping weed in the mail since the 90's and to date, we know of not a single person who has ever been charged with receiving pot in the mail.
You can now buy weed online in all major cities across Canada
Today we service members in every major city in Canada. To just name a few, we have members in major cities like Toronto, Kitchener, Ottawa in Ontario and Montreal, Quebec. We're continually focused on serving all Canadians with the medical marijuana they need.
Toronto is the heart of Ontario and the some argue the epicenter of Canada with almost 3 million people in the city with east coast hustle and fire in their heart. In the last couple of years a limited number of dispensaries have opened up and offered select neighbourhoods the opportunity to shop at retail level as we embrace a new era of responsible cannabis consumption.
The ability to buy online offers you a wider section, a better price point, more consistent supply of product, and ease of use as you can sit back, relax, and wait for your product to arrive. If you don't live in one those lucky areas where a dispensary in located right in your neighbourhood or if you just don't feel safe visiting a retail location we've got your back. Also, forget about the time spent on commuting.
Buy Weed Online Kitchener
Kitchener is a historic town in Ontario. Did you know that that Britain gave the land to the Six Nations as a gift for being an ally during the American Revolution? Interestingly enough, it's also the perfect place to smoke some cannabis and explore the history. The only problem is that the people of Kitchener will most likely not have the best selection of weed.
With a population of 204,668, the people of Kitchener, Ontario deserve great weed and now you can get it!
Buy Weed Online Quebec City
Quebec City, Quebec is a magnificent city. From breathtaking landscapes to cultural attractions and beautiful gastronomy, Quebec has something to offer to any Canadian. The only thing missing is Microcannabis dispensaries and cannabis growers. But don't worry, we have you covered.
If you are one of the 8.2 million Quebecois living in what some consider to be "small Europe", look no further because Canada's highest quality small-batch craft cannabis is now only a few clicks and a few days away from being enjoyed by yourself and your friends/family.
Have the best West Coast weed delivered right to your door. Montreal is one of the most beautiful cities in all of North America. With an extremely rich history and even richer beauty and culture the people of Montreal deserve to have access to the best cannabis that Canada has to offer. Whether it be premium flowers or top-shelf hash, the people of Montreal deserve it.
Now, not too long ago you might have heard that Cannabis Culture opened 8 new dispensaries. You might have also heard that all dispensaries were raided and closed down right away. This is why the people of Montreal should buy online. Buying weed online is the safest, fastest, and most convenient way to do purchase.
Buy Weed Online Calgary
Have you ever been to the Calgary Stampede? Some might say it is the best even in Calgary, some might say it is the most fun thing to do in Calgary, Alberta. Calgary is a city in the Canadian province of Alberta. Smack dab in the middle of the Bow River and the Elbow River.
Now, there are some dispensaries in Calgary but if you are not lucky enough to live near one, save yourself the hassle of commuting and order online. Also, you can show off to your dispensary buying friends the quality that you get from British Columbia. They'll be envious of your flowers and extracts!
You can even order cannabis online in remote towns from coast to coast
Obtaining a medicinal license or getting access to high quality and safe cannabis when living in rural areas and remote towns across Canada is quite tough. Either the local doctor doesn't believe in the healing effects of cannabis or the only source is your local dealer who sells an 1/8th of hay for $40. That's not the most ideal combination, just ask all of our members who quit having that headache.
We're here to make it easy to get access to small-batch premium cannabis flowers and extracts. You no longer have to know a guy who knows a guy who knows a friend for the primo flowers of your dreams. All you need to do now is sign-up with WhitePalm, be approved the same day, and then have fun asking our live chat reps for recommendations on what's new and what is fresh.