About the strain:
Blueberry is an indica dominant hybrid (80% indica/20% sativa) strain with unknown true parentage. This bud has been traced back to the early 70's when the infamous American breeder DJ Short started playing around with different landrace strains, ultimately resulting in this insanely delicious variety. This is the Blueberry THC Distillate Syringe which features a concentrated version of the parent strain.
The Blueberry THC Distillate comes in a 1ml/1g high quality glass syringe designed for maximum flavour retention, non-degrading (unlike plastic syringes) and can be warmed up for maximum product removal! Please do heat it up with your hands or a blow-dryer to avoid any uncomfortable squeezes lol.
THC Distillate syringes have quickly become one of the most popular ways to enjoy high potency cannabis. THC Distillate is a form of cannabis extract. The distillation process removes unwanted plant waxes, fats, and chlorophyll from the cannabinoids and terpenes to make a pure concentrated resin with a high THC content.
**This product has become very popular as a means of refills for oyur vape cartridges!
About the Strain: Blueberry
It is thought to be descended from Purple Thai X Afghan, but we will never know for sure. Nonetheless, Blueberry is one of the most popular strains on the market and took home the 2000 Best Indica award at the High Times' Cannabis Cup thanks to its high-powered effects and mouthwatering blueberry vanilla flavor. The Blueberry high has a euphoric and hazy feel to it that creeps up on you slowly before washing over you with a sense of calm and ease. As this high grows, your mind will fall into a state of hazy introspection that immediately erases any negative or racing thoughts and numbs the brain
How to use THC Distillate
Smoking oils can be smoked in a pipe, vaporized, rolled in a joint, or hot knifed. A very versatile, potent, and tasty product.
Effects:
Euphoria, Happy, Sleepy
Medical:
ADD/ADHD, Bipolar Disorder, Depression, Insomnia, Migraines, Nausea
About the vendor: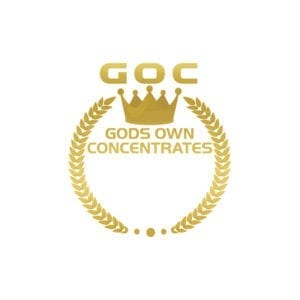 TERPENE INFUSED WEED EXTRACTS
Gods Own Concentrates exotic terpene infused shatter, diamonds, sauce, and vape refills are produced through a combination of both BHO extraction and Fractional Distillation.
They believe that the combination of these two extraction methods is the only true way to maintain the specific individual characteristics of the base strains used to make the concentrate, keeping all of the original flavour notes, terpene profiles and personalized highs each strain provides. While ensuring a very potent and effective medicine.
The GODS OWN CONCENTRATES Process
GOC do not use any sugar based sweeteners, syrups or artificial flavourings in any of their terpene infused shatter products.
Gods Own Concentrates only uses strain based terpenes to enhance the existing terpene profiles and flavour notes.
More from GODS OWN CONCENTRATES