About the strain:
Gods Own Concentrate Sour Diesel THC Distillate syringes are convenient, tasty, and very potent. 88.3% THC in a medical grade dispersement device. This is a full spectrum, high THC product.
The Sour Diesel THC Distillate comes in a 1ml high quality glass syringe designed for maximum flavour retention, non-degrading (unlike plastic syringes) and can be warmed up for maximum product removal!
THC Distillate syringes have quickly become one of the most popular ways to enjoy high potency extracts. THC Distillate is a form of cannabis extract. The distillation process removes unwanted plant waxes, fats, and chlorophyll from the cannabinoids and terpenes to make a pure concentrated resin with a high THC content.
Distillates are considered to be "solvent-free." The extracted THC is re-infused into the concentrate to create a completely pure product.
**This product has become very popular as a means to refill for your vape cartridge, to make edibles, to be an edible and to DAB or dip your joints to make infused pre rolls.
About the Sour Diesel Strain
Sour Diesel's energized and positive high makes it easy to see why the strain enjoys popularity across the United States. It has spawned popular and flavorful strains like Sour Tsunami and Sour Jack and inspired strains like NYC Diesel, which imitates its unique taste. It's as enjoyable in lively social situations as it is when used alone, and its combination of physical and mental effects makes it versatile enough to suit the user's purpose.
Find the Sour Diesel flower here.
Effects:
Happy, Uplifted, Energetic
Medical:
Stress, Depression, Pain, Fatigue
About the vendor: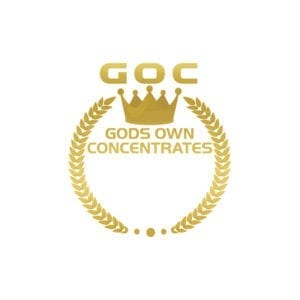 TERPENE INFUSED WEED EXTRACTS
Gods Own Concentrates exotic terpene infused shatter, diamonds, sauce, and vape refills are produced through a combination of both BHO extraction and Fractional Distillation.
They believe that the combination of these two extraction methods is the only true way to maintain the specific individual characteristics of the base strains used to make the concentrate, keeping all of the original flavour notes, terpene profiles and personalized highs each strain provides. While ensuring a very potent and effective medicine.
The GODS OWN CONCENTRATES Process
GOC do not use any sugar based sweeteners, syrups or artificial flavourings in any of their terpene infused shatter products.
Gods Own Concentrates only uses strain based terpenes to enhance the existing terpene profiles and flavour notes.
6 responses to "Sour Diesel THC Distillate"
More from GODS OWN CONCENTRATES