About the strain:
Gassssyyyyyyyyy baby! The Super Death Bubbais an Indica dominant hybrid (so dominant that we classify it as an Indica here) strain created as a descendant of the hugely popular Bubba Kush strain.
ABOUT THE SMALLS DEALS: the bud comes from top shelf harvests. Meaning the quality is QUAD level but the nugs are smaller. We've asked the grower to seperate the small nugs from the med-big nugs so that we can offer you a deal!
Death Bubba is one DANK bud that boasts an insanely high THC level and effects that can end in an almost death-like sleep… hence the very accurate name. The Bubba Kush and Death Star cross grown by Highland gives users the restful slumber of a corpse with this incredible strain. Coming in at a 70/30 indica-dominant ratio, Death Bubba takes you for a bit of a wild ride.
Almost immediately after smoking, you'll feel a wave of rushing focused energy wash over you that leaves you uplifted and motivated with tendencies towards having psychoactive experiences. This is a fully 100% organic flower with a 21 day dark and very slow drying process. Beautiful stuff.
As the high continues, you'll be eased into a state of utter relaxation with deep introspection and spacyness that can cause you to become distant in social situations. Near the end of your experience, Death Bubba pulls you into a deep and peaceful undisturbed sleep that lasts for hours on end, giving you the appearance of being un-wakeable. This is a quad flower, please enjoy responsibly.
Save this smoke for late in the evening or if you know you can take a break from productivity. This strain will serve both your rec and medical needs.
GROW STYLE:
7 gallon pots
6 weeks in veg and 10 weeks in flower.
Each room has 32 lights.
No pesticides or carcinogens are used in the growing or curing process. Predator bugs are introduced as a natural preventative.
CURE AND TRIM:
Whole plant hung to dry for 15 days as humidity is slowly dropped in the room.
Placed in totes after to cure for 14 days with the stock still on the bud.
Hand trimmed, where trimmers only touch the stock of the bud and slowly place into bags.
Bud is only touched a minimum amount before the final customer receives it.
BC BUD REGION: Grown in Squamish, BC.
Effects:
Relaxed, Happy, Euphoric, Uplifted
Medical:
Stress, Insomnia, Pain
About the vendor: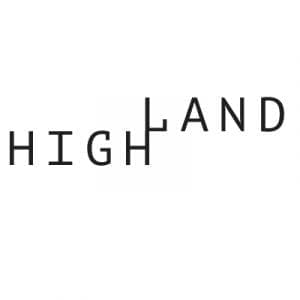 Boutique micro-cannabis growers.
Highland's cannabis is artisanal, locally grown, trimmed by hand and cultivated by a top horticultural team. Not only that but they are a true and tight-knit family which makes for the perfect combination of team work, productivity, and creativity. Highland grows some of the best cannabis in the country.
3 responses to "Super Death Bubba AAAA Smalls (50% OFF BIGS)"