The Raw Findings of a 12 Month Long Case Study
Times are changing and it feels like warp speed for Canadians that buy weed online. With everyone trying to move forward at such a rapid pace some brutal gaps are becoming glaringly apparent. For us here at WhitePalm it has now been 12 months of trying to support our community in order for them to receive the medicine they need and we have learned a LOT, it's literally been a 12 month case study.
CANADIAN CANNABIS INDUSTRY SUPPLY CHAIN
IS INADEQUATE OR INCONSISTENT
Weed Online Canada… Dispensaries are fighting the fear of getting shut down every day and that type of mentality has created an extremely short-term focus for these companies were corners are continually cut. What is available today is not tomorrow and the consistency in the product varies so much, it leads many to wonder about the supply chain these displaseraries have in place. The disregard or willingness to swap a strain in and out for today's sales while not looking at the bigger picture, to ensure your patients satisfaction everyday. The idea that all strains are produced equally, could not be further from the truth in the cannabis industry.
The other sides of the coin has licensed producers being vertically integrated and one would assume that this would yield us a premium product. The unfortunate truth behind this is your growing skills did not determine whether you become a licensed producer or not. It was suit and ties of the financial district who believed growing weed is a simple task. Today's the online buzz in Canada would state the counter to the green assumption made by these business folks… or fools. Whether the LP product is completely shwag or not they're are dealing with some serious stigma around product quality and consistency.
There is plenty of documented incidence that reinforce the reality of the dilemma of LP's.
JUST LIKE THE WINE INDUSTRY – A MERLOT IS NO DIFFERENT THAN AN OG KUSH…
IT CAN BE PRODUCED BY MANY DIFFERENT BRANDS AND THEREFORE FLEX DIFFERENT QUALITY.
Our reality as a cannabis consumers is very similar to that of the wine consumer, an OG Kush is just like a merlot, you can purchase a very different product from two brands. One brand is located in the north of Italy and runs you a couple hundred dollars while the other brand is from Mexico and can be bought for dollars.
While cannabis extracts have emerged with some accountability due to the branding of vape pens and shatter, little to no accountability exists around cannabis flowers. Online dispensaries are not growers, therefore the brand representing the product becomes the websites when it should be represented by the grower. The grower is the one who prides himself or herself on creating the best product and does not have conflicting interest when it come to selling the product to the end user. If the grower is not proud to claim the flower as theirs then why the hell are you buying it?
WHITEPALM'S ACTIONS AFTER
1 YEAR OF HANDS-ON LEARNING FOR BUYING WEED ONLINE CANADA.
STEP 1 – BUILD RELATIONSHIPS WITH KEY LOCAL GROWER COMMUNITIES.
After seeing this situation emerge and continually talking to our community we set out to established a solution to the problem. We chatted with key cannabis enthusiast that believed in the the philosophy of "Microcannabis" (craft production of cannabis): the details matter, small batch, independent, supporting local growers communities and pure product.
You can learn more about Microcannabis here and we've worked with BC's best growers to bring forth a new experience for ordering weed online.
STEP 2 – UPDATED OUR SITE TO SUPPORT OUR NEW PARTNERS – WITH A FOCUS ON ACCOUNTABILITY
Our cannabis marketplace has an array of different price points and every flower or extract is now represented by a different brands.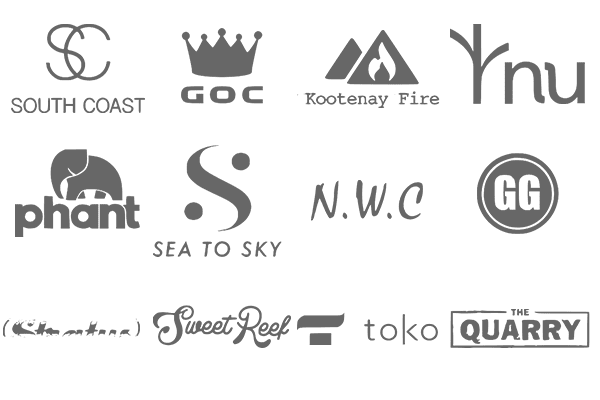 Check out our new flower page, that now shows who each flower is from and when certain flowers will be restocked. We now have 2 OG Kush flowers on our sites with different prices, we have 2 Blue Dreams with different prices, some in stock some restocking but one OG Kush flower will never represent another.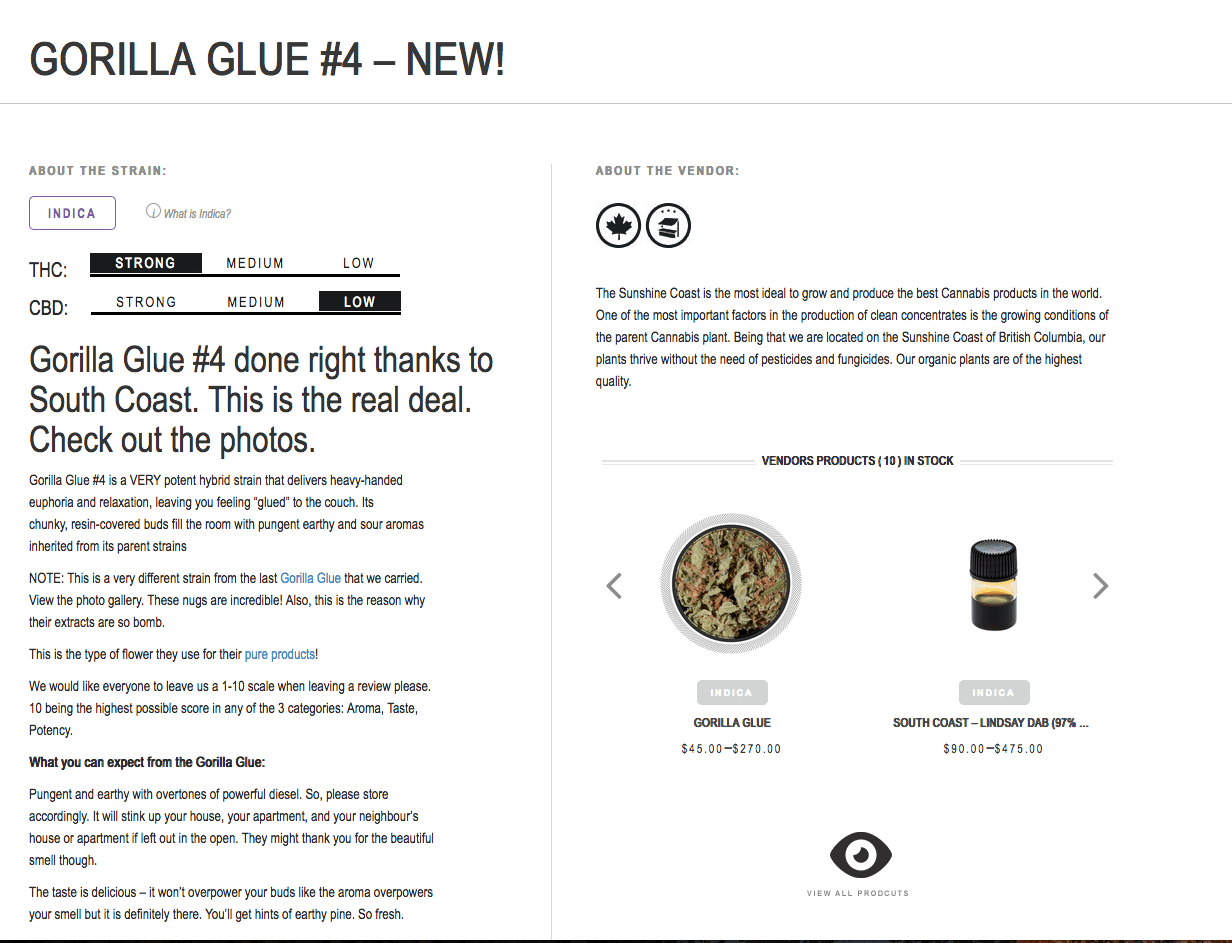 Check out our cannabis brands page, you can quickly see what is newly available to our community or follow a brand's updates on your favourite product re-stocks.
Our brand page that now has reviews for the brands – which you can earn loyalty points for leaving reviews. You can share your overall experience about a company or read reviews of what other saying about a new product or brand. Please share any feedback you might have.

STEP 3 – PRICING – STANDARD MARKUP –  DIRECTLY FROM THE GROWER.
Our pricing model is now no different than that of Whole Foods, standard markup on all products. No fluff or B.S. If a grower believes his cannabis product supports a premium price points because he runs extremely small batch, detailed growing process then his price can reflect that.  If the community loves a product or doesn't believe the product speaks to the price, the grower will have responsibility as the product should speak for itself. Overall this  conversation and new direct relationships has recently brought prices down by 15-25% to ensure you receive the best value for the weed you order online.
We have broken are growers into 3 general classification – premium exotics, boutique and commercial grade.
MEET LEADERS OF THE CRAFT CANNABIS MOVEMENT
SOUTH COAST
The Sunshine Coast is the most ideal place to grow and produce the best Cannabis products in the world. South Coast are the leaders in Full Profile flowers and extracts.
One of the most important factors in the production of clean concentrates is the growing conditions of the parent Cannabis plant. Being that we are located on the Sunshine Coast of British Columbia, our plants thrive without the need of pesticides and fungicides. Our all-natural plants are of the highest quality.
CHECK OUT: Gorilla Glue #4
KOOTENAY FIRE
Kootenay Fire prides ourselves in being a sustainable, indoor-grown cannabis brand that embraces British Columbia's values and adventurous motives. We focus on small-batch flowers and masterfully crafted hashish.
CHECK OUT: Hempstar
THE SOURCE (Called Zero Ave. right now)
The names of top marijuana growers are heavily-guarded secrets both in the United States and abroad so it is our pleasure to introduce you to one of them!
CHECK OUT: BLUE COMA
YOU WILL SOON BE ABLE TP ORDER SAMPLE PACKS FROM EACH VENDOR
STAY TUNED WE HAVE SOME EXCITING THINGS PLANNED FOR YOU. THANK YOU FOR MAKING OUR 1 YEAR ANNIVERSARY A REALITY! Weed Online Canada.
Comments Rating
( reviews)