About the strain:
Sweet, sweet berry flavour. Shishkaberry is great for being productive but wait until the Indica kicks in! Lovely nugs and perfect trim. These nugs are small in size! Quality comes from a quad harvest.
How is the Shishkaberry 15 different from the Kish we've always had? Well, it's like comparing a baby gorilla to a Silver Back gorilla. This new and improved Kish is more potent in effects, more potent in flavour, and yields bigger nugs. You are going to love it.
*This sale is on due to nug size. Same quad effects, cure, and grower… just smaller nug size on this one.
Shishkaberry, or "Kish," is an Indica-dominant hybrid that came about from crossing DJ Short Blueberry with an unknown Afghani strain. Kish produces very relaxing and calming effect both in mind and body. This sale is due to smller nug structure on this harvest. Still same old amazing effects and quality!
Shiskaberry's buds have a fruit and berry aroma and will be CAKED with crystals. The storage bags for this incredible strain look like they were dusted with a light layer of snow. This is a true quad flower. Its initial head buzz is happy and good for finishing things up or being social but once its Indica side kicks in, "lazy" is the word. You'll be so high you won't know what to do with yourself… in a good way because it's not overpowering. It's a controlled "holy wow I am STONED!".
In addition, the taste is very earthy yet sweet and leaves you with a rather pleasant after taste. We're looking forward to reading your reviews. Shishkaberry buds have dense spade-shaped dark olive green nugs with minty green leaves and undertones. Last thing, don't be surprised if you find yourself having to force your eyelids open if you smoke too much of this. It can be very strong.
The smell of this flower is fantastic. You will want to keep an un-smoked bud just so you can sniff it all day. The aroma truly is wonderful. If only there was a cologne or perfume of this flower's superb smell.
If you are trying to get really high or have a high tolerance cause you have been smoking for 20 plus years, this flower is a great choice. You might also want to consider Greasy Ghost Bubba.
Try the golden beautiful Kish kief.
GROW STYLE:
7 gallon pots
6 weeks in veg and 10 weeks in flower.
Each room has 32 lights.
No pesticides or carcinogens are used in the growing or curing process. Predator bugs are introduced as a natural preventative.
CURE AND TRIM:
Whole plant hung to dry for 15 days as humidity is slowly dropped in the room.
Placed in totes after to cure for 14 days with the stock still on the bud.
Hand trimmed, where trimmers only touch the stock of the bud and slowly place into bags.
Bud is only touched a minimum amount before the final customer receives it.
BC BUD REGION: Grown in Squamish, BC.
Effects:
Relaxed, Happy, Euphoric
Medical:
Stress, Depression, Pain
About the vendor: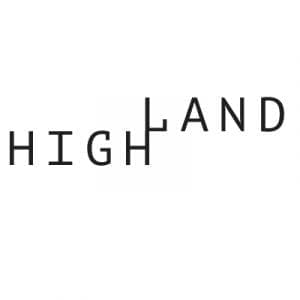 Boutique micro-cannabis growers.
Highland's cannabis is artisanal, locally grown, trimmed by hand and cultivated by a top horticultural team. Not only that but they are a true and tight-knit family which makes for the perfect combination of team work, productivity, and creativity. Highland grows some of the best cannabis in the country.
14 responses to "Shishkaberry Smalls AAAA Smalls (50% OFF BIGS)"